Schools for casino dealers listing, submission form:
Use the online form below to have a school of dealing for casino games listed in our directory. This service is free.
If you know the school of dealing is already listed in the directory and you need to make changes to update the information, or if it is no longer operational and you wish to report it as closed, you can either
1. Email the information to admin@ildado.com with "Dealer School update" or "Dealer School closed" in the 'Subject' line
or
2. Use the online form below and, for an update, enter the full dealer school details with the new updated information, and if it is a closed dealer school that you are reporting, simply enter the name and location and use the "Remarks/comments" box to say it is closed.
If you want to check if the dealer school is already listed, use the following links to browse the directory by country, or make a site search:
European Casino Dealer Schools
Other Countries Casino Dealer Schools

Online form
---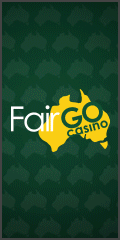 Advice
Resources
Facilities
* Extras
Home ¬ Start here!
All about...
---